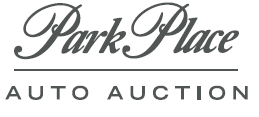 All vehicles are sold AS-IS.
Buyer is responsible to listen to all announcements.
Writing on vehicles and handouts are for information only, and not binding.
Auctioneer's announcements and decisions are final.
There will be a $50.00 charge for change of buyer.
Auction must be notified 48 hours in advance before returning vehicle for late title.
A $200.00 fee will be added to any draft or check transaction which is returned to our bank for an invalid reason.
All vehicles sold for $3,000 or more will be sold with a "drive" on the transmission, unless otherwise stated by seller.
All vehicles sold at block have until close of business day of the auction to arbitrate the vehicles.
All vehicles sold on call have until 12:00 pm the day following the sale.
Once the allotted time has passed all sales are final.
Thank you,
Management